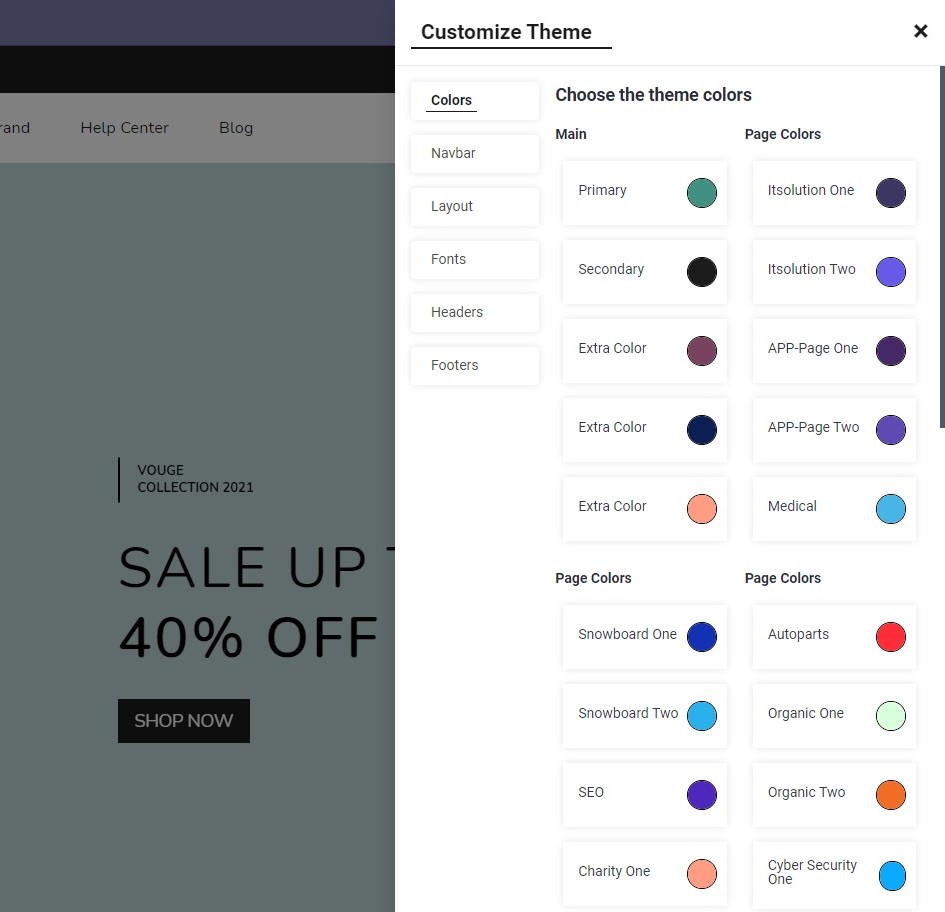 Unlimited Color
Infinite Color Combition, We have also added custom colors for different pages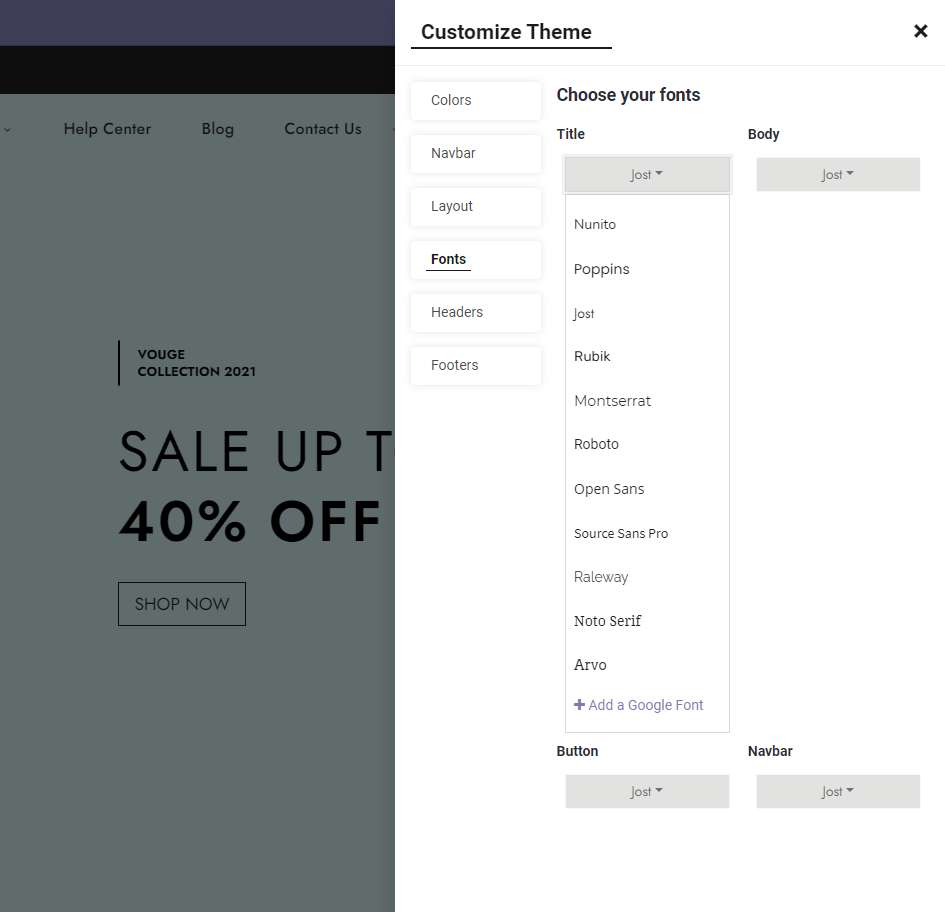 Google Fonts
Add any Google Fonts you want and customize your website with your unique fonts, You can select different fonts for different elements like title(h1-h6), body text, button text and header text.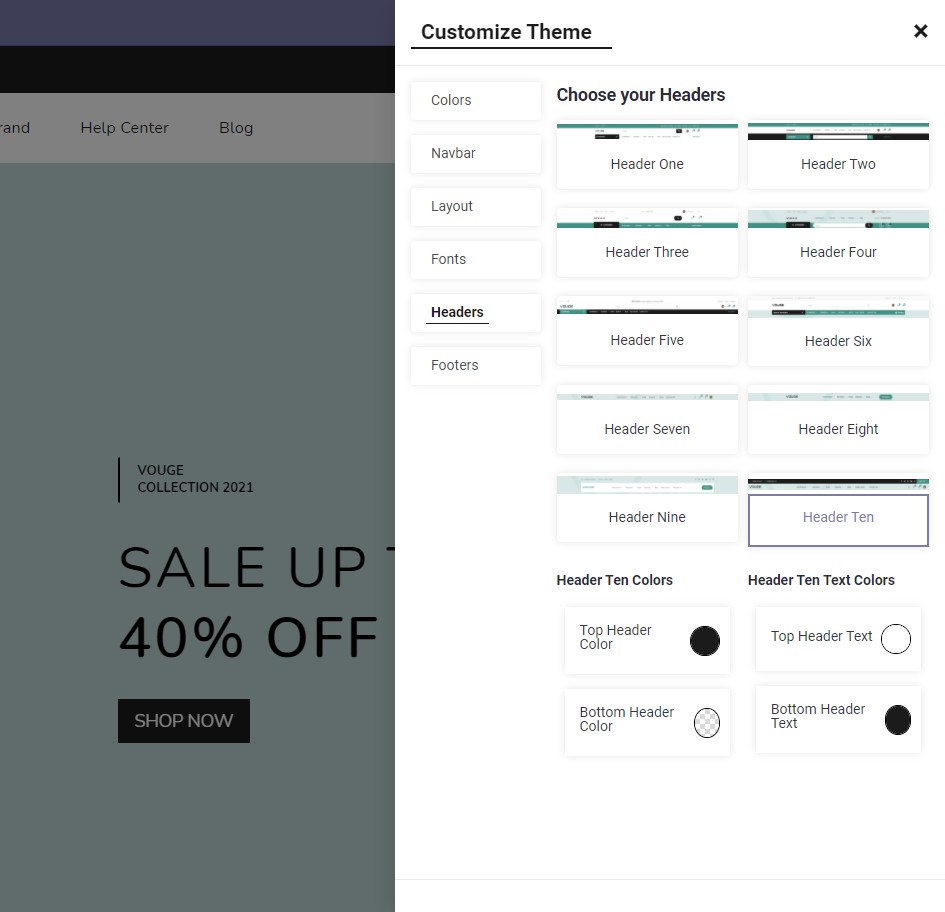 10 Unique Headers
10 Fully Customizable headers for your website. You can change background and text color of each header, even for top, middle or bottom header(As per header design)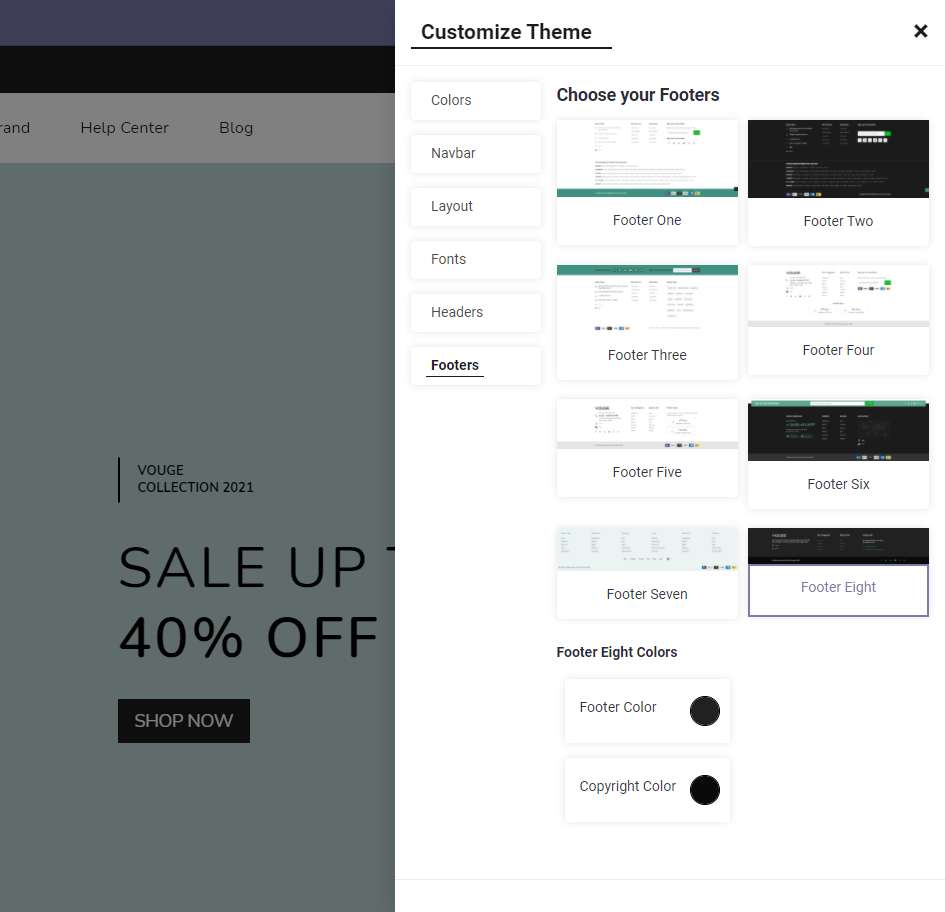 8 Unique Footers
8 Fully Customizable footers for your website. You can change background color of each footer, even for top, middle or copyright section(As per footer design)

Product Slider
Customize your product slider as you want. You can add any products you want and can add any number of products. You can select the number of product visible at a time and time to slide next product.
Multi Tab Product Slider
Show different category products in single slider with our multi tab slider like trending, new arrival, or whatever you want to give name of your tab.


Category Slider
A category slider to redirect to particular category products in the shop page. You can add any name you want to give the slider and add the categories you want to add in the slider and your category slider is ready to use.
Blog Slider
A unique way to show your latest news and blog in the website with our blog slider. You can add any name you want to give the slider and add the blogs you want to add in the slider and your blog slider is ready to use.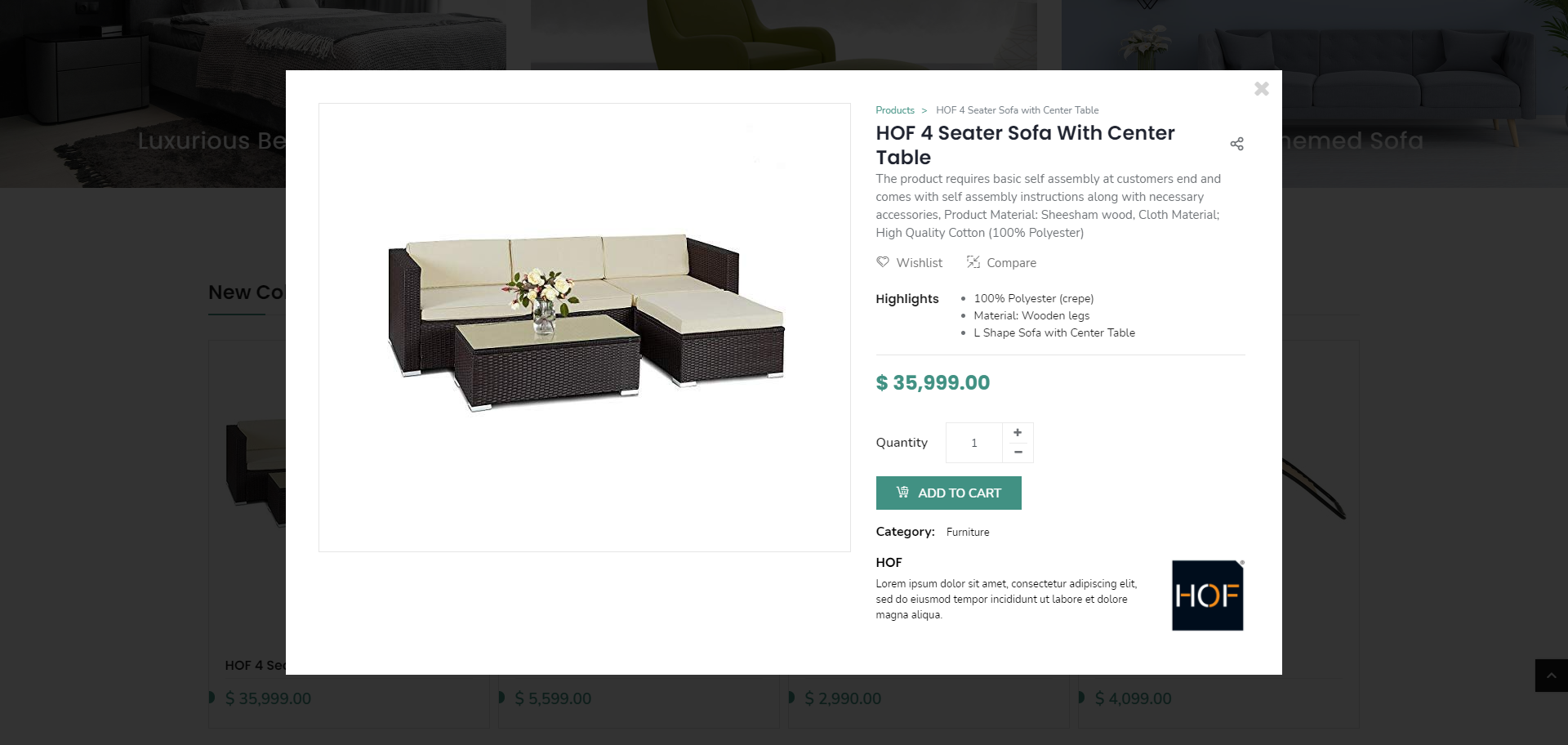 Product Quick View
Product Quick view gives you brief information of the product without redirecting you to the product page. You can add the product to the cart from quick view itself.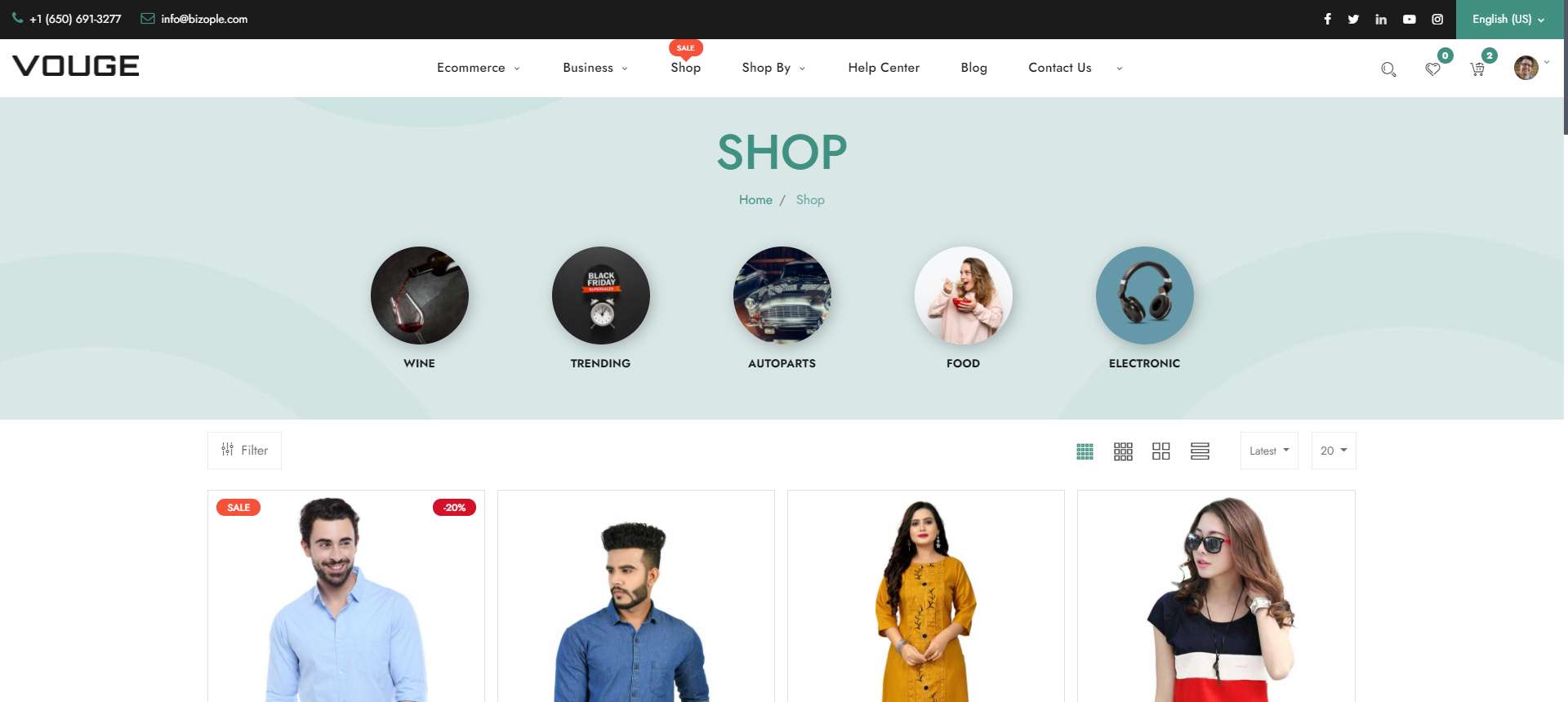 Customizable Shop Page Banner
Add your banner for shop in website configuration and that image will be shown in the shop page banner. In Multi-Website you can add different banner in different website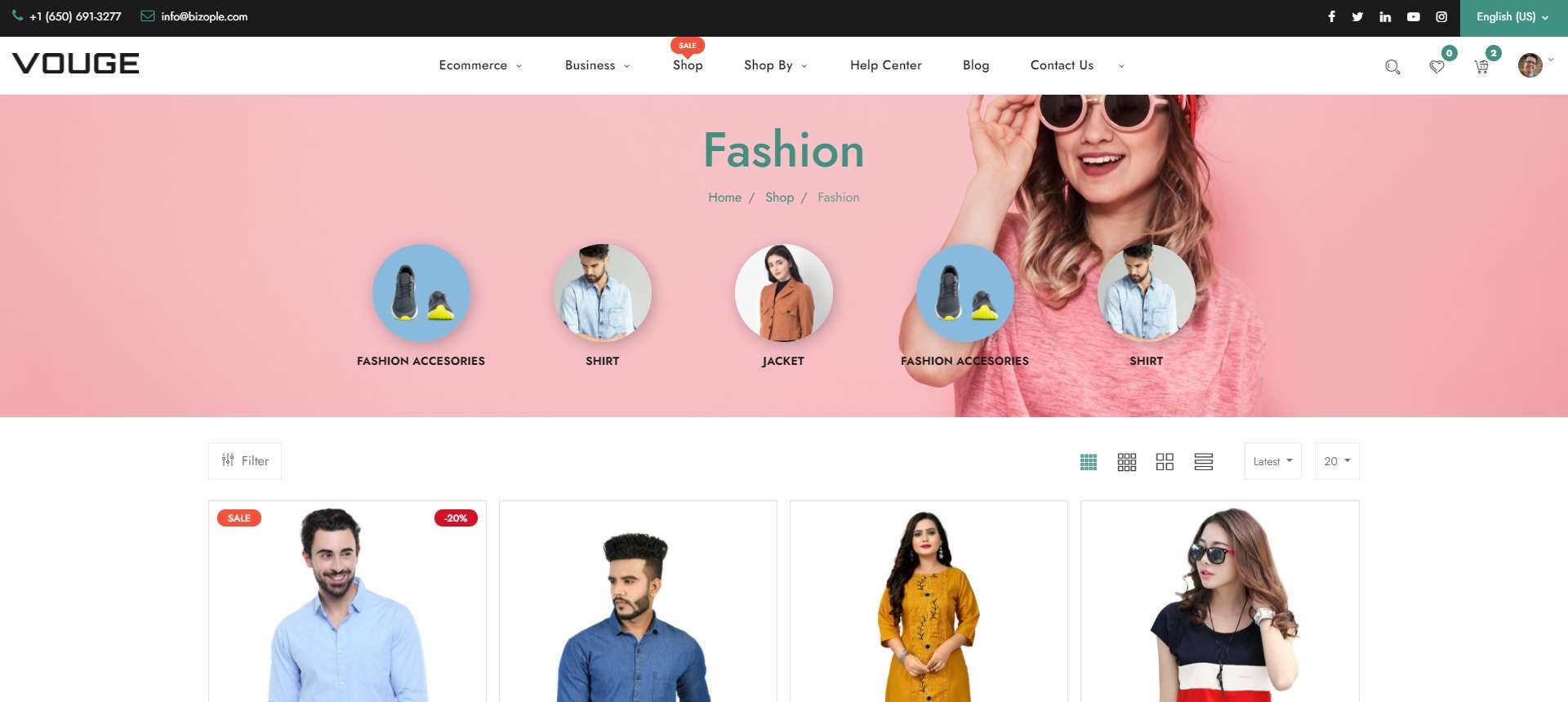 Customizable Category Banner
When you select any category in shop you will get banner for that Category and there you can see your category banner image.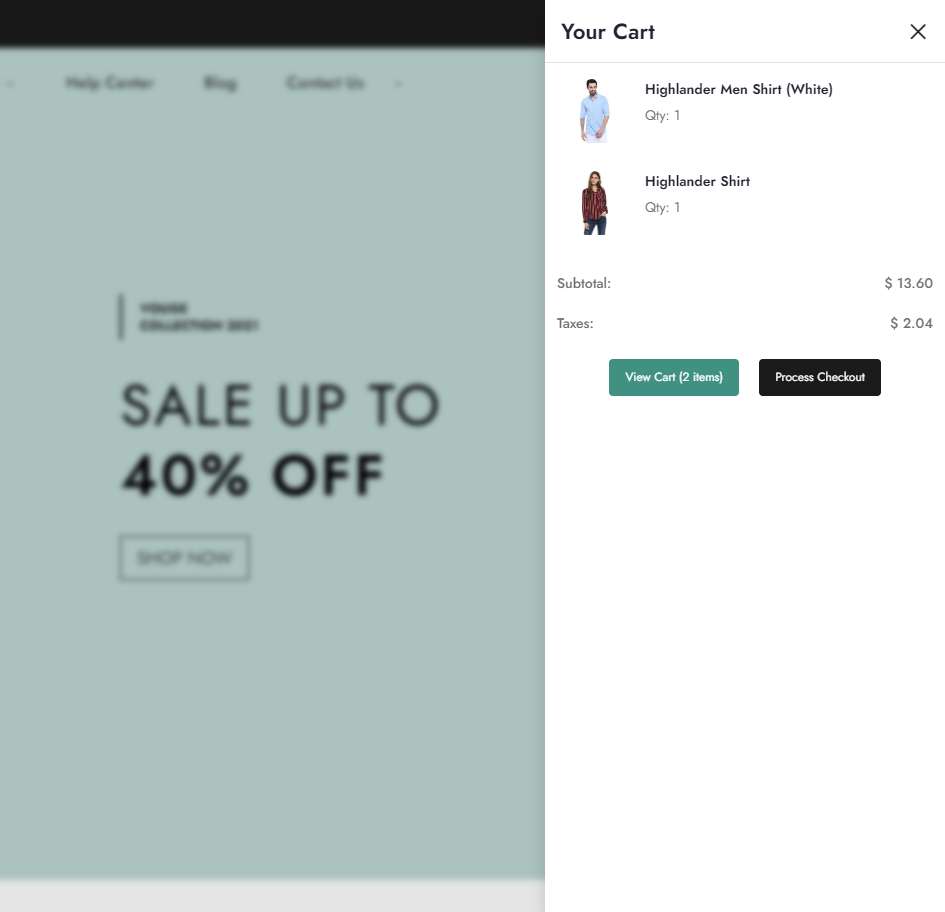 Cart Sidebar
For quick access to your cart while surfing the shop, there is a cart sidebar for you where you can see the products in your cart and its total pricing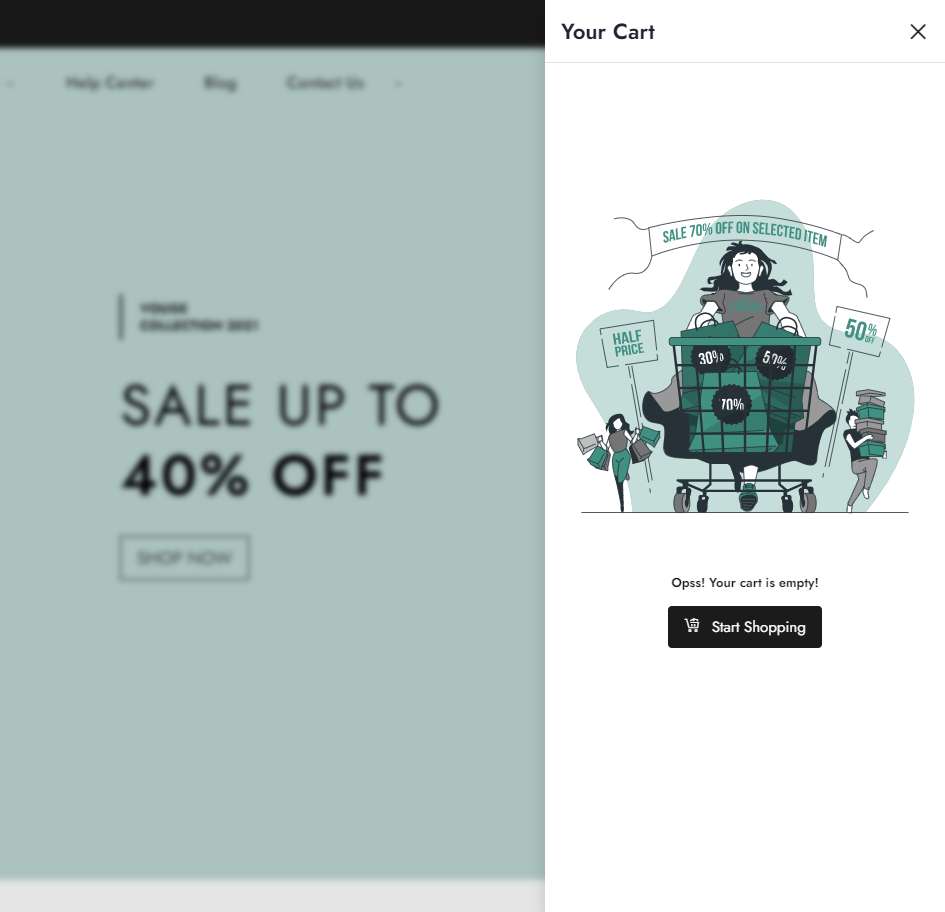 Empty Cart Sidebar
If the cart is empty and someone clicks on the cart button there will be an empty cart design with uniqe image for that. You can change the image if you want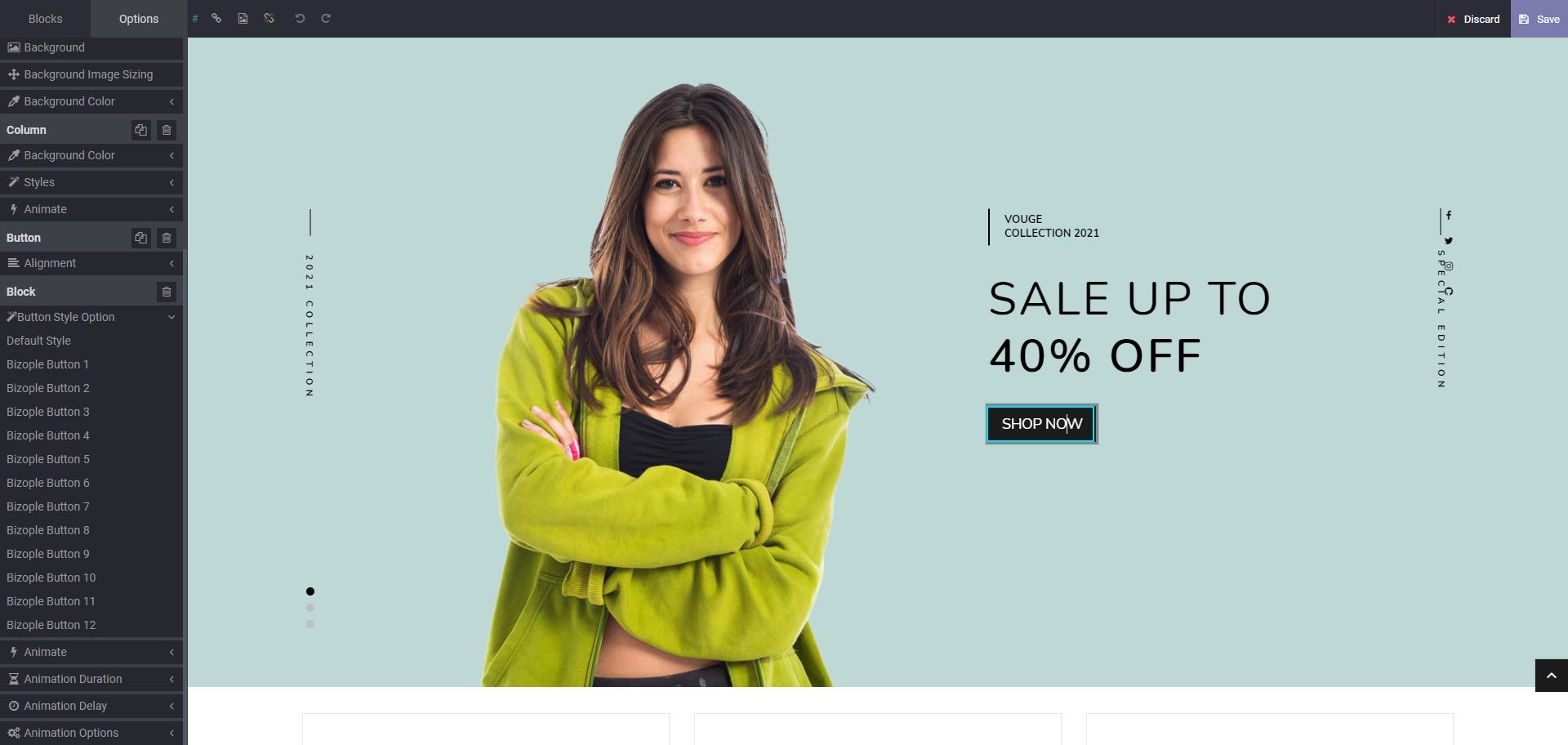 12 Button Hovering Styles
We have added 12 unique button hovering design. You can add this style in edit mode. You can add multiple different design in same page or in same snippet with more than one button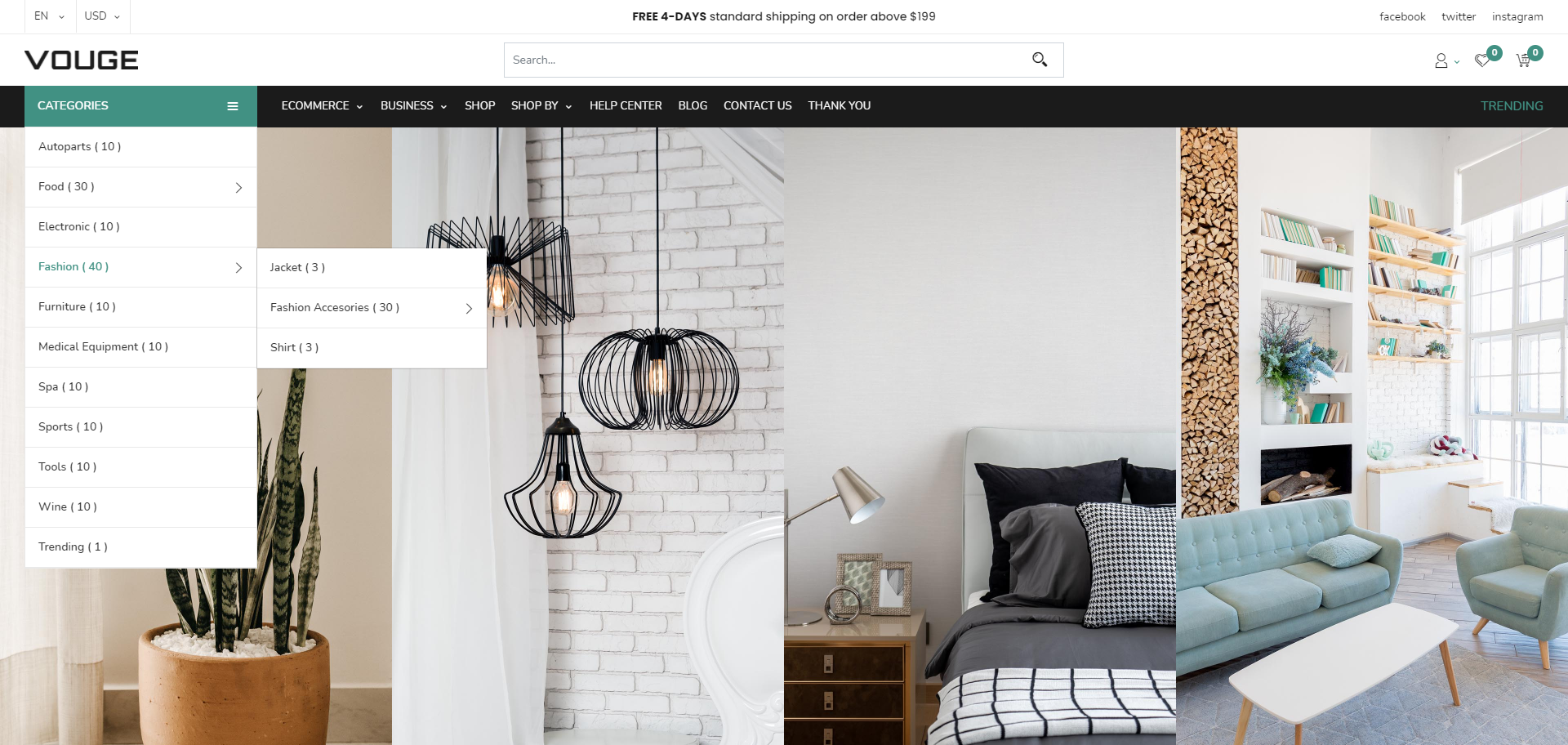 Category in header menu
For Ecommerce website you we have created headers with category in the header menu to easily access to the desired products of your category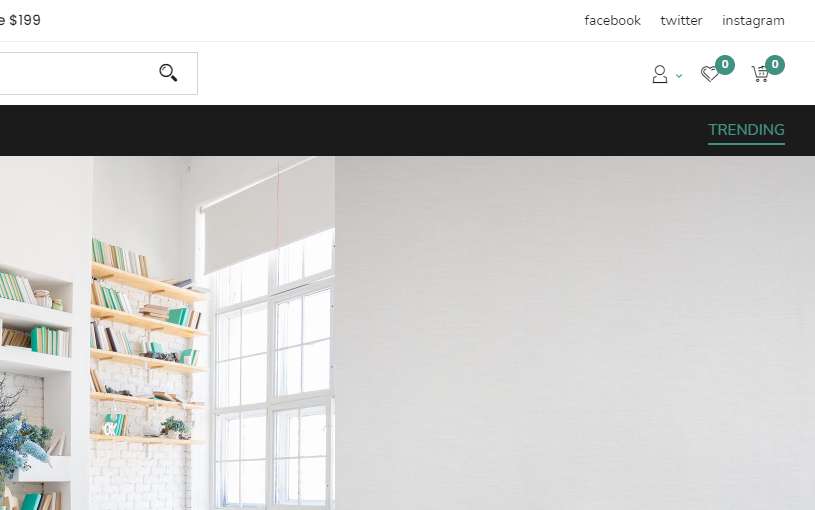 Auto Assign Category
It is a special kind of category where products with discount will automatically added to this category. This will be Uniquely represented in the ecommerce headers. In above Screen Shot its "Trending".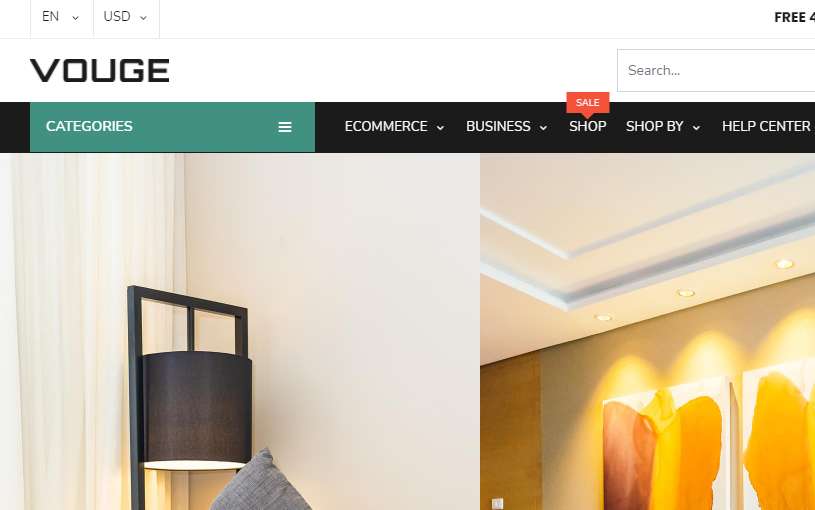 Menu Label
Menu Labels are for giving attraction for particular page or give info regarding sale or anything like above "Sale" on shop page. You can select any background color and any text color and any style rounded, outline, square or outline rounded.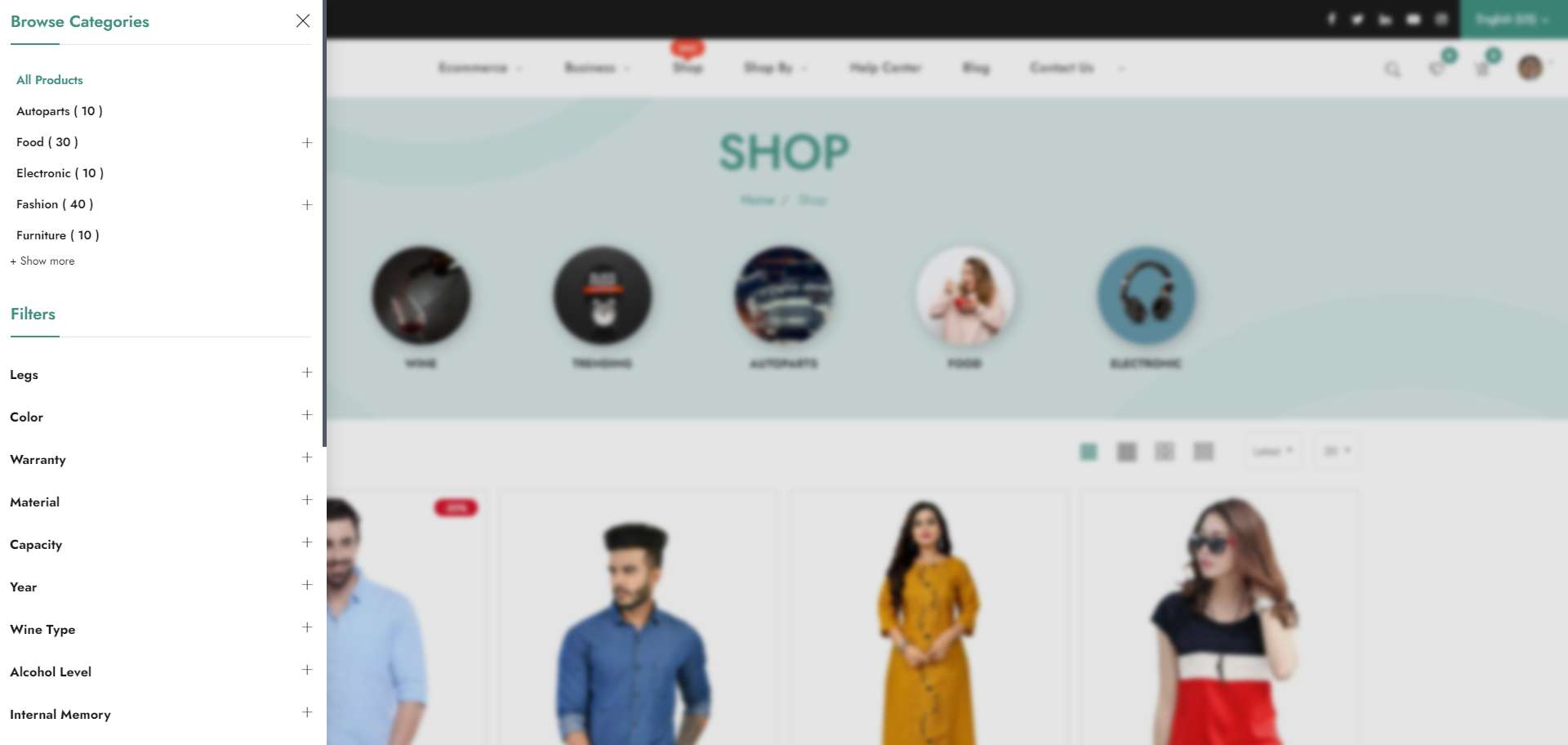 Shop Page Filter
A Filter sidebar in shop page which has category and attributes like color, size, lenth, width, brands, price slider, or whatever you added in the attributes/Variants. You can customize the style for the sidebar between offcanvas sidebar or default sidebar.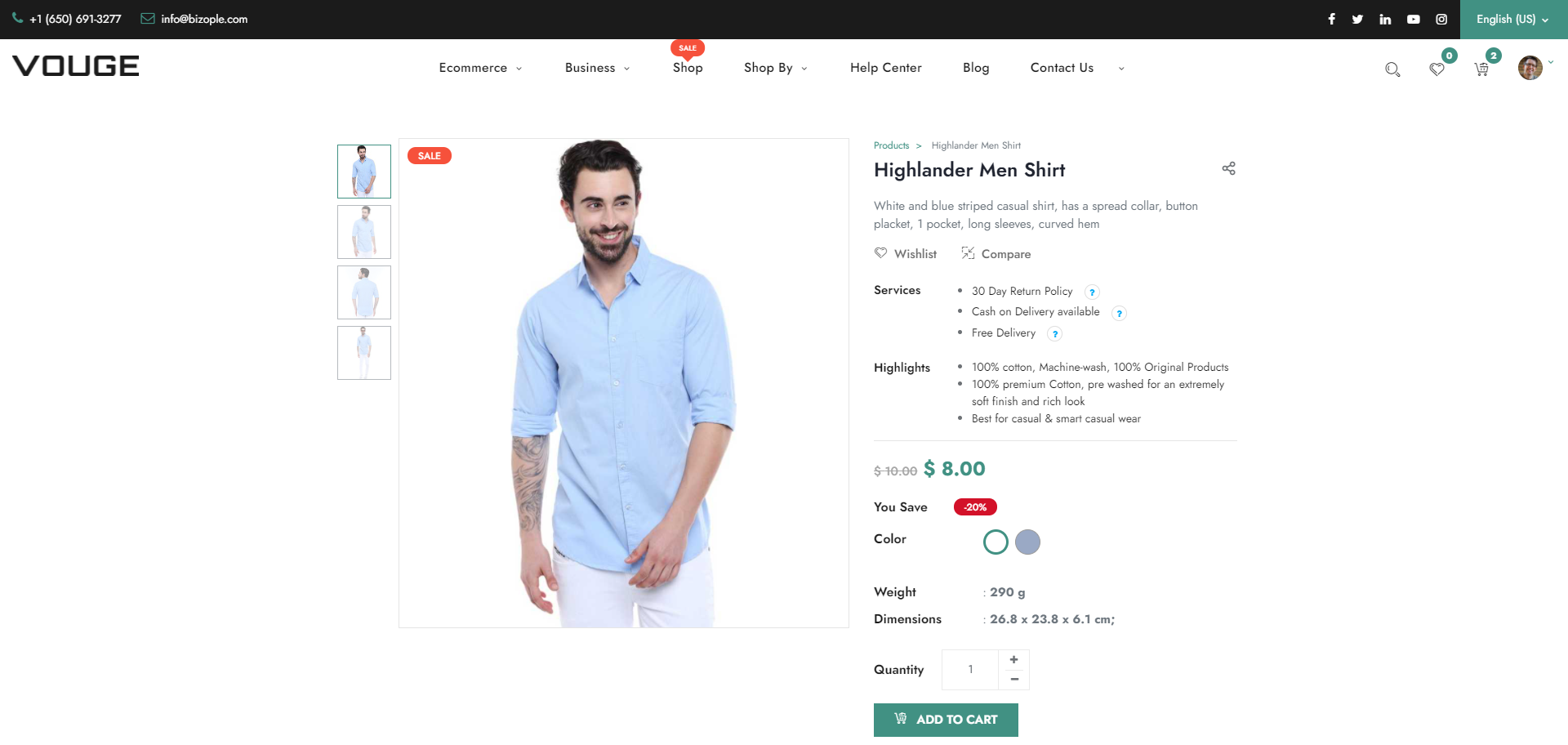 Product Page
Product page will have full description of the product and its variant and you can select any variant from that. You also have Product share option in product page to share your product on social media platforms.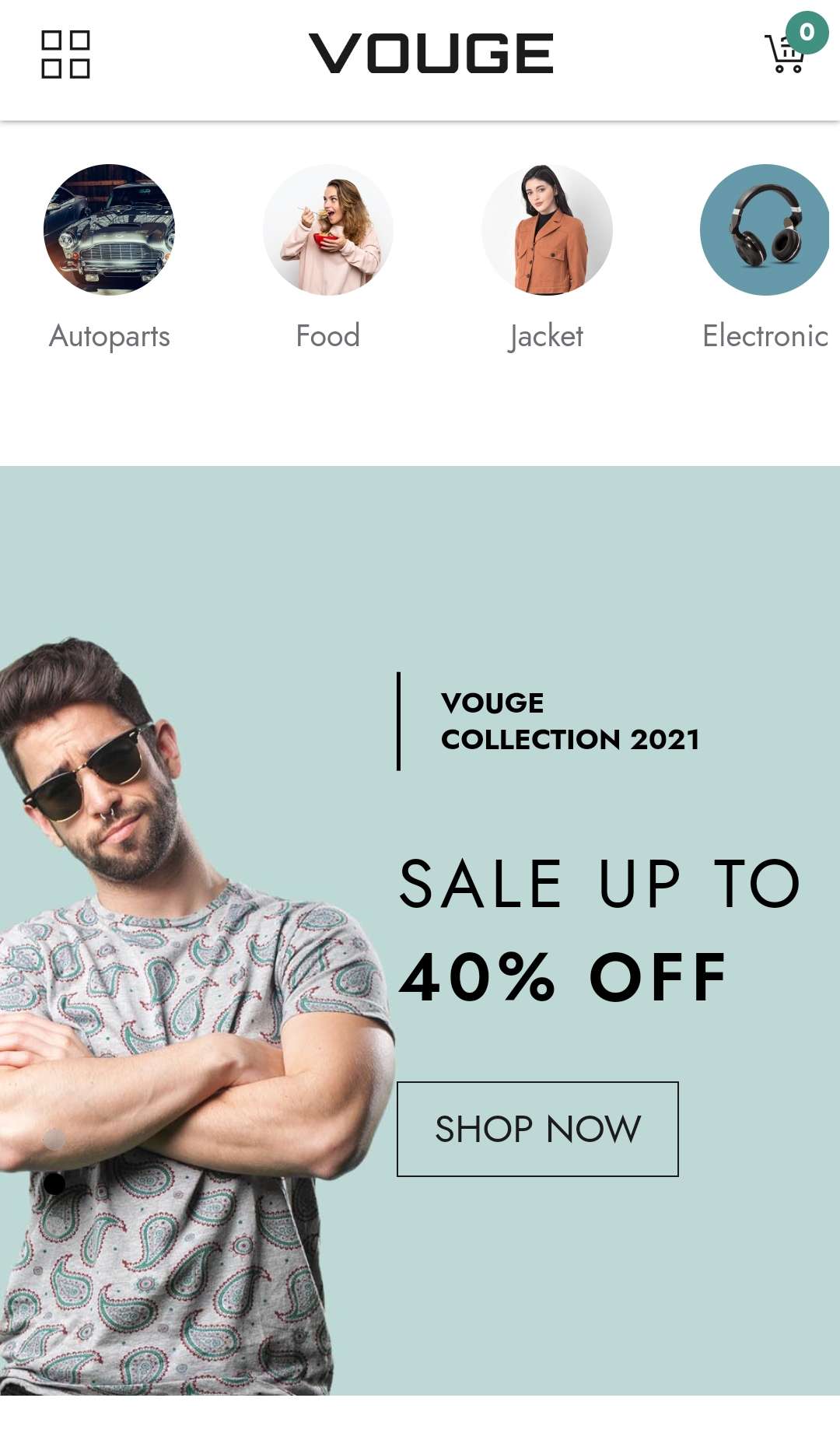 Special Category for Mobile
A special design for category in mobile to easy access to products with specific category. You can add as many category as you want in this.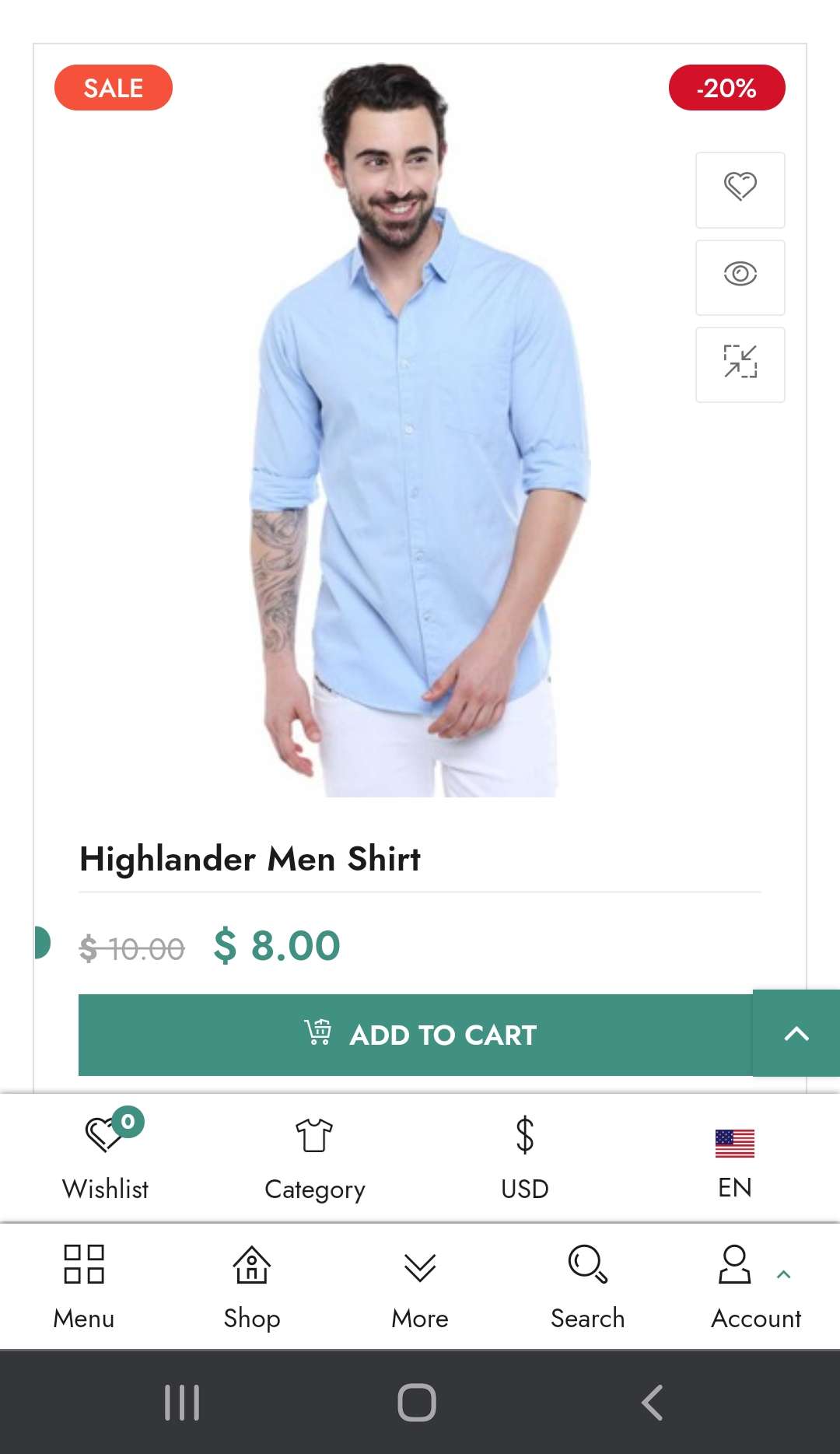 Quick Access Menu In Mobile
For Quick and easy access to the website there is a quick access menu in bottom of the screen in mobile devices and it has extra options when you click the center button as shown in the screenshot.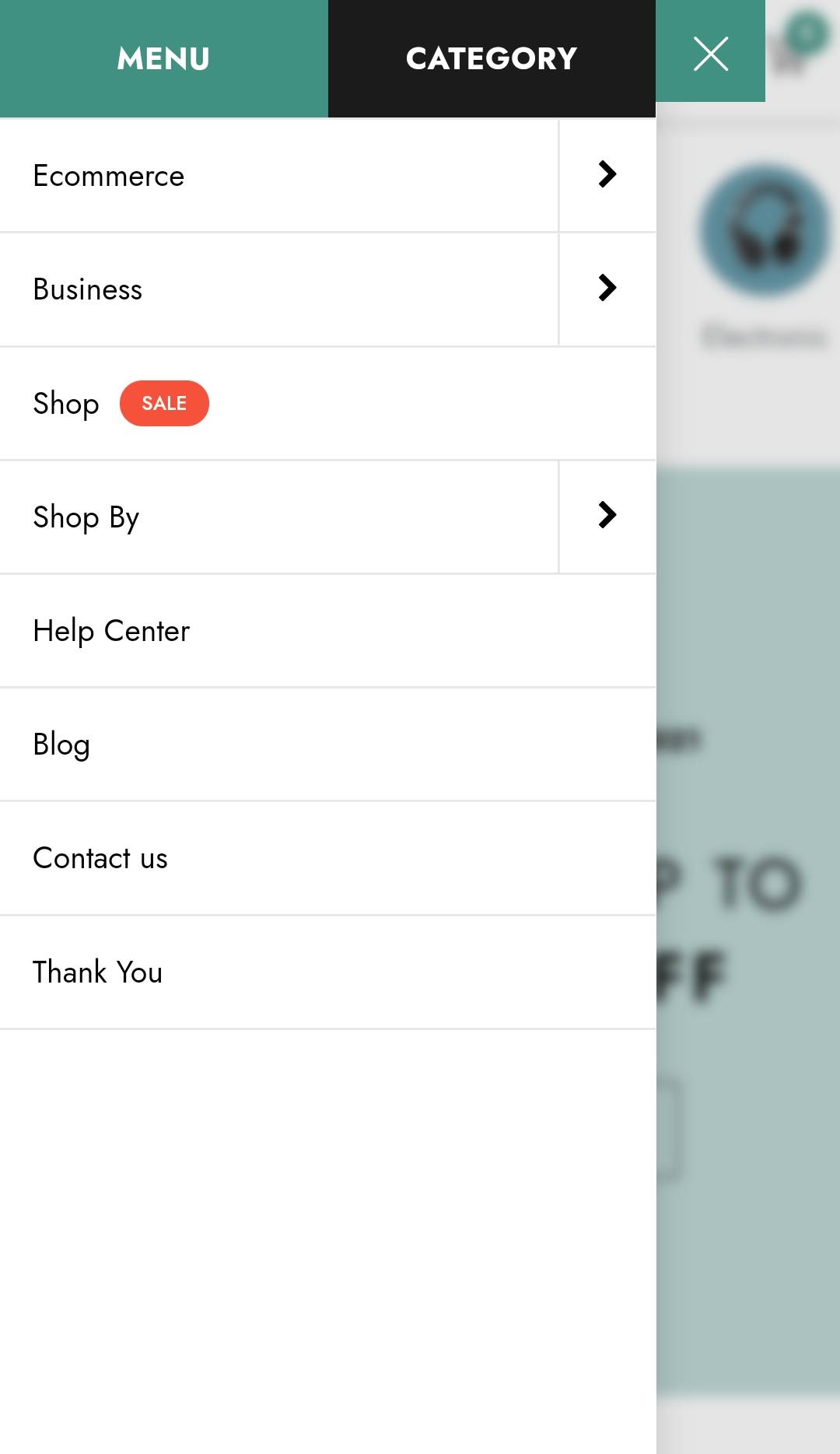 Mobile Menu Sidebar
A Unique design for mobile menus with sidebar to look attractive. It also has Category tab to quickly look for all categories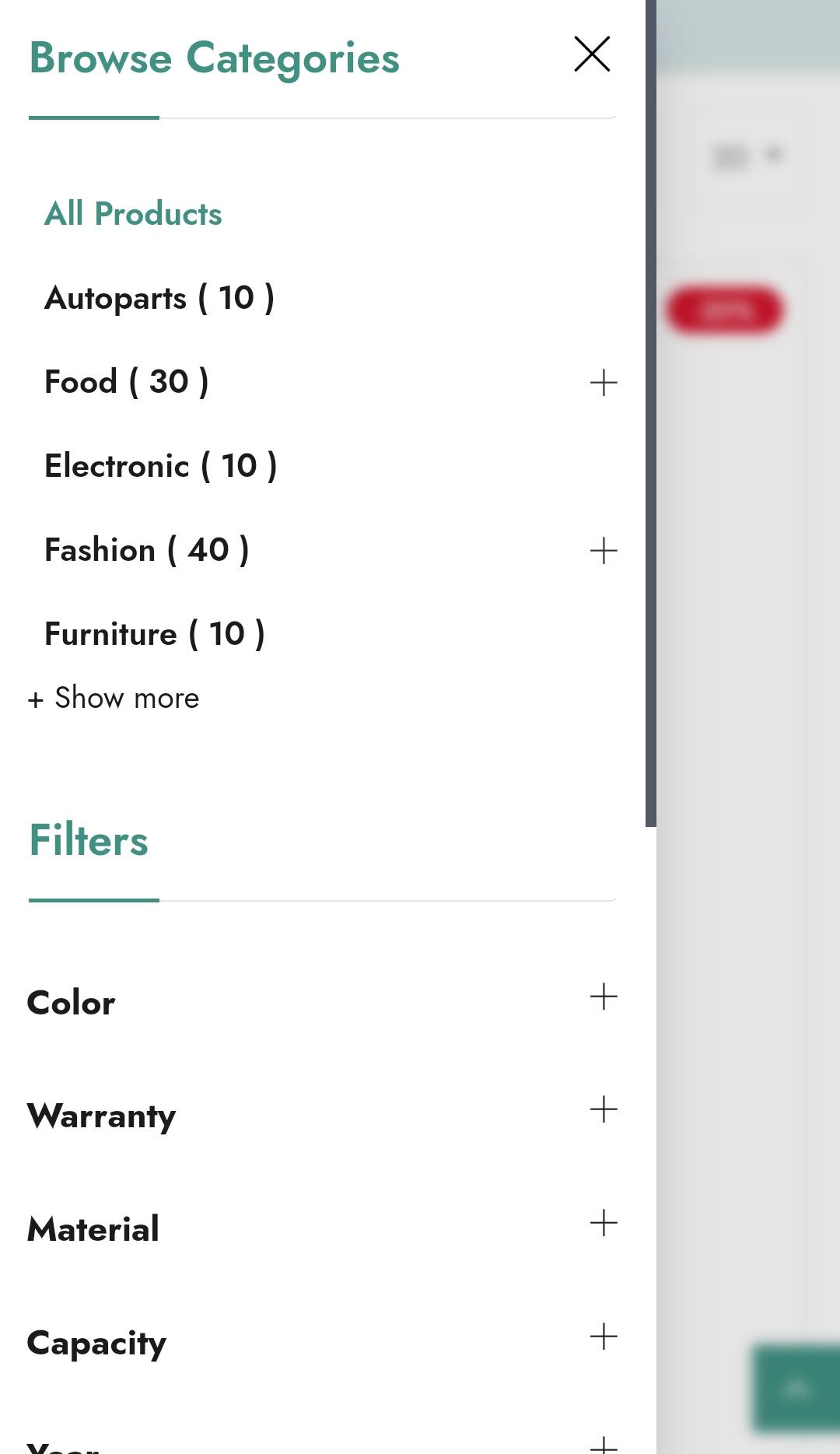 Shop page Filter sidebar in mobile
For Filters in shop page there is a sidebar for that to look attractive and easy to use.
10
Customizable
Header Styles










8
Customizable
Footer Styles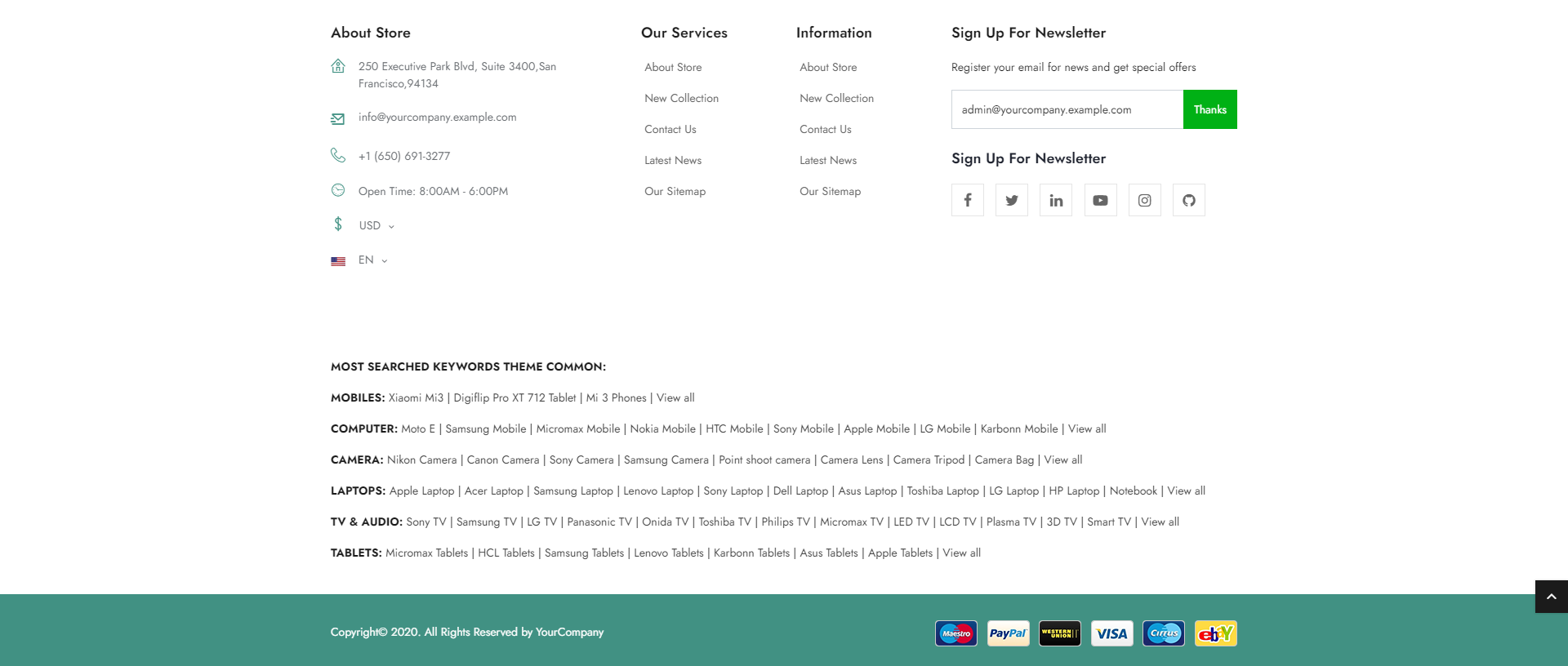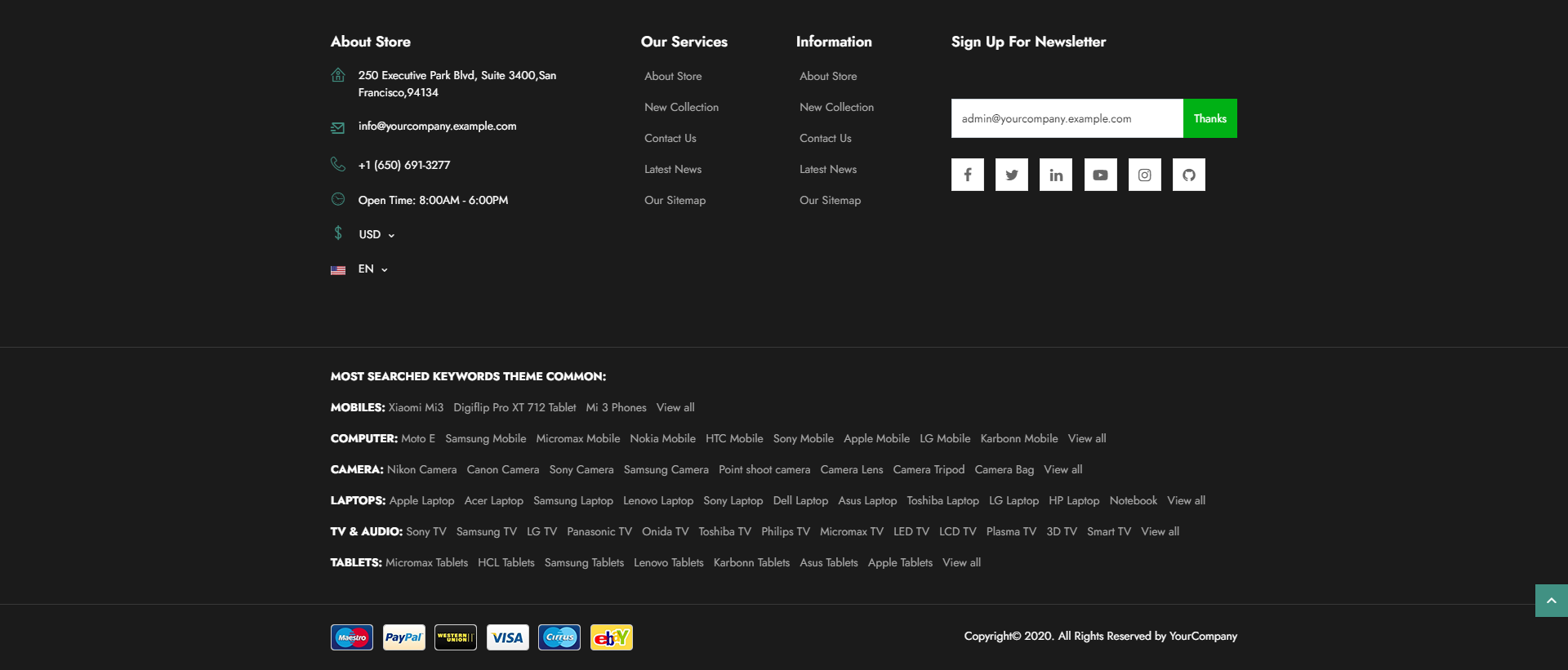 Theme Vouge is exclusively available at Odoo Store
Go now, purchase your vouge and start building your website
Go The Store